My copywriting and blog writing services are used by companies throughout Northern Ireland and The Republic of Ireland.
And... they're all delighted with how I help them! Here's what they've said.
Well, would you look at that! Top 1% on LinkedIn. Thanks to the content wizard that is Tall Paul Marketing, our App Launch's press release has entered the top 1% of posts on LinkedIn!"

Paul has been a real help to us at OCO Global as we needed regular content on our website but didn't always have the resource internally. At times it was like having an extra member of staff who you can trust to produce quality content that gets noticed.

The real standout feature for us was Paul's responsiveness and how easy he was to work with - always available for a quick chat about our ideas or to cast his eye over a piece of work.

Paul has been writing blog content for nearly a year now for Enviro FWA, and I cannot recommend his work enough. Since having regular blogs updated on our website, it has helped our engagement and sales through Google searches. Paul's turnaround for content and quality of work has been consistent throughout our working relationship and I would highly recommend his service to any business that is considering freelance content.

Paul's response to our brief was great - quickly understanding the task at hand, the overall objective and adding a personal touch to the overall output.  Looking forward to working with him again.

Paul's turnaround time was excellent! He managed to strike the balance between fun and engaging and informative! 1. Working with Paul you will learn two things relatively quickly... 2. He is a gentleman and goes above and beyond expectations. His quality of writing is exceptional. I would highly recommend his service to anyone in the market for a freelance NI copywriter.

We hired Paul for blog content and he really delivered. Great service for content and copywriting. Paul is professional, friendly, and delivers on time. That's not all, his writing is brilliant, and he understands the fundamentals of SEO and good writing for the web. I couldn't recommend him enough!

I had a great experience working with Paul on a website project (Custom House Belfast). Work was done in accordance with the client's request and Paul added his own personal twist. He was very communicative and gave me timely updates on the progress of the project. I would highly recommend Paul for any website projects.

Tall Paul was extremely professional and highly informed about what approach to take and what content to include in that all-important launch to market. A common practice I employ is asking new clients how they heard about us. One common trait that a huge percentage of my customers disclosed was that they discovered me through Tall Paul's article. I have used his services numerous times since then and am looking forward to continuing the relationship long into the future. He provides an invaluable service to help promote and grow any business. Highly recommended!

We have used Paul for a few years. His work is top quality. Paul will carry out detailed research, and write high-quality articles which are good for the reader and SEO friendly. Great guy and highly recommend Tall Paul.

Paul provided content for our new website. His creativity and expertise were second to none! Highly recommended and had an amazingly fast turnaround for us, exactly what we needed.

Paul is a down-to-earth, relatable guy that I felt comfortable working with almost instantly. His work is as good as it gets and he can help you connect with your client base with great results. Couldn't recommend Paul enough, you won't regret having him involved in any project.

Paul has been absolutely fantastic to work with. His honesty, work ethic, and understanding of what we needed for our website have been fantastic. He not only writes great copy but really nails down on the SEO which was very crucial for our start-up business. He also goes out of his way to help source other great business partners to work with which is such a great way to be in this day in age. I recommend any start-up business to give Paul the opportunity to craft the copy needed for the website. Tall Paul you are a true gentleman.

Paul wrote an article for me which is nothing short of fantastic! Paul has a great talent when it comes to marketing and he truly knows how to captivate an audience.

First class quality service. We never had much research done before getting content for a website ready. Superb!!! Highly recommended to anyone who thinks seriously about getting their business to the next level.

I reached out to Paul for help on a number of projects recently. His content was fantastic and he made great efforts to gain an understanding of what was required. He provided great communication and made himself available at all times. Couldn't recommend Tall Paul Marketing highly enough. Great service.

I have worked with Paul on a number of occasions and his work and manner have always been exemplary. His content writing is always bespoke and of the highest standard. Response times are excellent and I'd highly recommend him to any business in need of copywriting for their website.

I have been delighted with the services and support offered by Paul Malone at Tall Paul Marketing. They have delivered creative and innovative marketing solutions for my company, Learn Spark Ltd.

Paul was really easy to work with, very responsive and the quality of the work was excellent. Big thumbs up, Paul clearly knows what he's doing.

Our company used Paul recently to help with our copywriting while going through a rebrand. Paul took the time to understand exactly what we were looking for and he was always on hand to respond promptly with any queries we had or tasks that needed to be completed. We are very pleased with the completed work and would have no hesitation in recommending Paul for copywriting work no matter the industry.

Tall Paul Marketing recently undertook a project to write content ahead of our Newry Accountancy Firm moving office. Paul kept in constant contact with us and communicated effectively throughout the project. Tall Paul worked on updating the content in liaison with us and offered advice when appropriate. We were delighted with the completed content, and I would have no hesitation recommending Tall Paul Marketing. I would recommend Tall Paul Marketing to any Northern Ireland business looking to engage their customers online with high-quality website and blog content. Tall Paul is very easy to get along with and is a great Copywriter, and we will definitely use him again in the future for other projects.

I highly recommend Paul, he recently assisted McShanes Solicitors with a piece of work we had. Paul was a pleasure to work with and we look forward to working with him again soon.

Focused, responsive marketing when you need it.
I'M READY TO WORK WITH TALL PAUL!
---
1
Get in Touch
Fill in the Tall Paul Marketing copywriter brief to let me know what's needed.
2
I'll Quote You
After filling in the copywriter brief, I will look through your requirements and send you a quote.
3
Sign Up with TPM
Fill in the Tall Paul Marketing copywriter brief to let me know what's needed.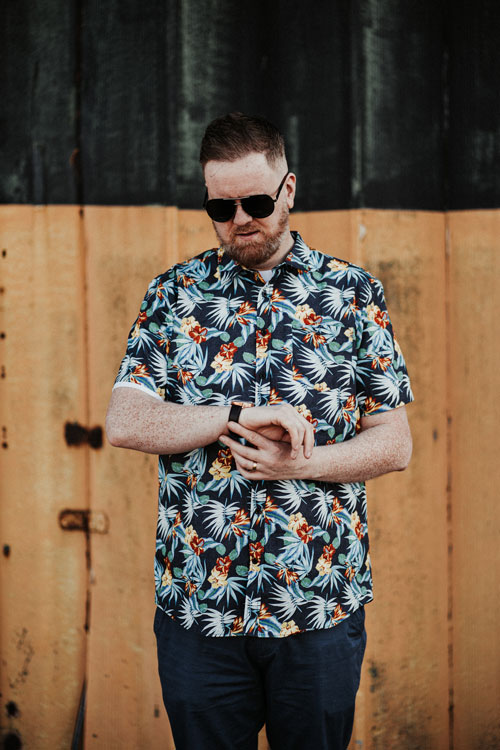 Why you'll LOVE working with Tall Paul
Clients Love how I help them; check out my 5-star reviews
Northern Ireland's #1 professionally accredited freelance copywriter
Hassle-free content; tell me what you want and when you need it! No stress, no drama, just great content.
SEO-optimised content: let's get you ranking higher on Google search results with engaging content.
Why you should choose Tall Paul as your freelance copywriter
Professionally accredited copywriter: CMP Diploma in Copywriting
CIM (Chartered Institute of Marketing) Affiliate Professional Member
Member of ProCopywriters, the Alliance of Commercial Writers
Digital Marketing Institute (DMI) Member
The Fundamentals of Digital Marketing certified (IAB and The Open University)
Member of Belfast Chamber
Member of Newry Chamber
Federation of Small Businesses (FSB) Northern Ireland member
PolicyBee insured
In a rush?