TALL PAUL MARKETING CLIENTS
---
Tall Paul is one of Northern Ireland's most recognisable Copywriters. Tall Paul has created digital content for a wide range of clients including Newry Times, Buttercrane Shopping Centre and many more.
Tall Paul has also written content that has appeared in The Guardian Newspaper, CNBC, The Sunday Business Post, The Press Gazette and more. If you want engaging content for your business that get results, contact Tall Paul Marketing today!
---
WHAT I DO
Paul Malone, aka Tall Paul, is Northern Ireland's tallest copywriter. Tall Paul writes for people first, algorithms second. And when he's not talking about himself in the third person, he specialises in website content for NI business websites. I create fresh, shareable, and original content so that busy Northern Ireland business owners, CEOs, Marketing Directors and Communications Managers don't have to spend a second worrying about how to drive traffic to their websites.
When you get your website content wrong, people don't stick around. They won't do what you want them to do. And they won't click 'Buy now' or sign up for your newsletter. Most likely, they'll head over to your competitor's website. I write website content with a purpose. To get your customers to do what you want them to do. Content that makes them smile, entertains them. Copy that helps them relate to your company. Content that makes them want to spend their money with your business.
I'M READY TO WORK WITH TALL PAUL!
---
1
Get in touch
Fill in the Tall Paul Marketing copywriter brief to let me know what's needed.
2
I'll quote you
After filling in the copywriter brief, I will look through your requirements and send you a quote.
3
Sign up with TPM
We'll agree on the work, cost, dates and sign a short contract that keeps us both on the same track.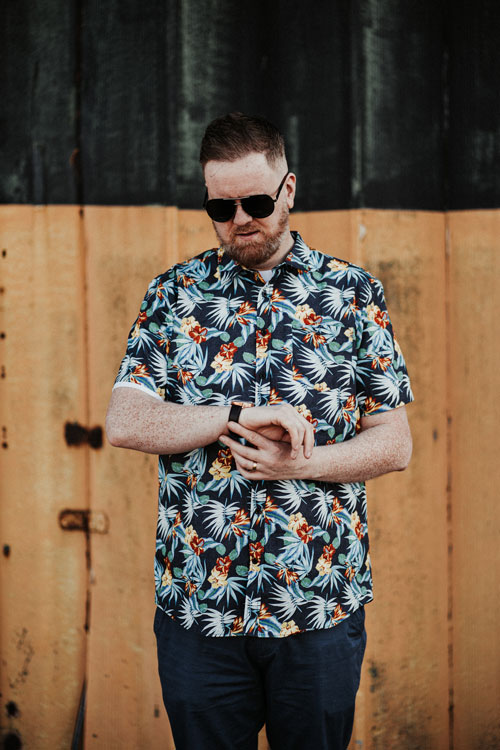 Why you'll LOVE working with Tall Paul
Clients Love how I help them; check out my 5-star reviews
Northern Ireland's #1 professionally accredited freelance copywriter
Hassle-free content; tell me what you want and when you need it! No stress, no drama, just great content.
SEO-optimised content: let's get you ranking higher on Google search results with engaging content.
Why you should choose Tall Paul as your freelance copywriter
Professionally accredited copywriter: CMP Diploma in Copywriting
CIM (Chartered Institute of Marketing) Affiliate Professional Member
Member of ProCopywriters, the Alliance of Commercial Writers
Digital Marketing Institute (DMI) Member
The Fundamentals of Digital Marketing certified (IAB and The Open University)
Member of Belfast Chamber
Member of Newry Chamber
Federation of Small Businesses (FSB) Northern Ireland member
PolicyBee insured
In a rush?
Sign Up to my Mailing List!
For Copywriting, Content Marketing and Blog Writing tips and tricks just enter your Full Name and Email Address.