If you're serious about your business, your website needs great content. A freelance copywriter in Belfast can help you!
If you're looking for a freelance Belfast copywriter or copywriting services in Belfast and Northern Ireland, Tall Paul is the man you need to speak to.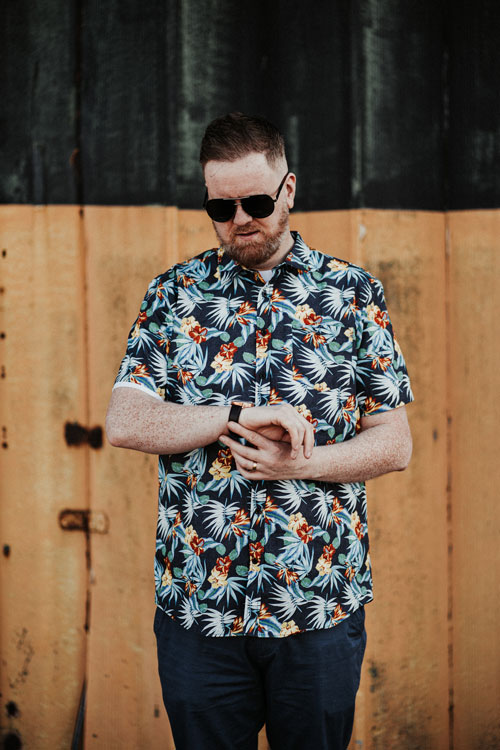 Freelance Belfast Copywriter
As a Belfast Copywriter, clients come to me for several main reasons:
I know the value of great website content, but writing isn't my strong point.
I know that regular blog content can massively improve my ranking on Google Search results... but I don't have the time.
I believe in outsourcing my weaknesses and, Paul you're, hands down, the best copywriter in Ireland.
I need engaging, SEO-optimised content. Can you write it for me?
Website Copywriter in Belfast
A massive 75% of visitors to your website pay attention to the quality of grammar and spelling on your website. And if it's poor, nearly 6 out of 10 website visitors will avoid doing business with you. Your business website needs great content to get customers to buy, click or contact you.
Businesses in Northern Ireland, the Republic of Ireland and the UK hire me to create engaging web content for their websites. And because ranking higher on Google Search results is vital, you'll rest easy knowing all my work is SEO-optimised.
In a rush?
"
Paul can help you connect with your client base with great results. I couldn't recommend Paul enough; you won't regret having him involved in any project.
-
Tony Thompson, Owner
We are Soulful
"
Paul wrote an article for me which is nothing short of fantastic! Paul has a great talent when it comes to marketing, and he truly knows how to captivate an audience.
-
Kelly Ann McGookin, Owner
Kelly's Virtual Solutions
"
We hired Paul for blog content and he really delivered. Great service for content and copywriting. Paul is professional, friendly, and delivers on time. That's not all, his writing is brilliant, he understands the fundamentals of SEO and good writing for the web. I couldn't recommend him enough."
-
Mark Allen, Marketing Manager
AirPOS
"
I would recommend Tall Paul Marketing to any Northern Ireland business looking to engage their customers online with high-quality website and blog content.
-
Ronan McGirk, Director
ASM Chartered Accountants
"
Paul's turnaround time was excellent! He managed to strike the balance between fun and engaging and informative!
-
James Hughes
Down Design Lab
"
Well, would you look at that! Top 1% on LinkedIn. Thanks to the content wizard that is Tall Paul Marketing, our App Launch's press release has entered the top 1% of posts on LinkedIn!
-
Michael McLaughlin
Pocket Box
"
A common practice I employ is asking new clients how they heard about us. One common trait that a huge percentage of my customers disclosed was that they discovered me through Tall Paul's article. He provides an invaluable service to help promote and grow any business. Highly recommended!
-
Daniel Guiney
Education Support Hub, Northern Ireland
"
Tall Paul worked on updating the content in liaison with us and offered advice when appropriate. We were delighted with the completed content, and I would have no hesitation recommending Tall Paul Marketing.
-
Ronan McGuirk, Director
ASM Chartered Accountants
I'M READY TO WORK WITH TALL PAUL!
---
1
Get in Touch
Fill in the Tall Paul Marketing copywriter brief to let me know what's needed.
2
I'll Quote You
After filling in the copywriter brief, I will look through your requirements and send you a quote.
3
Sign Up with TPM
We'll agree on the work, cost and dates and sign a short contract keeping us both on track.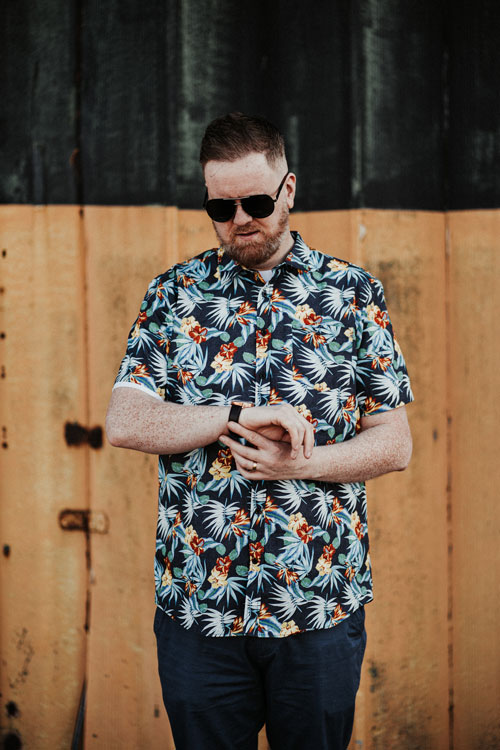 Why you'll LOVE working with Tall Paul
Clients Love how I help them; check out my 5-star reviews
Northern Ireland's #1 professionally accredited freelance copywriter
Hassle-free content; tell me what you want and when you need it! No stress, no drama, just great content.
SEO-optimised content: let's get you ranking higher on Google search results with engaging content.
Why you should choose Tall Paul as your freelance copywriter
Professionally accredited copywriter: CMP Diploma in Copywriting
CIM (Chartered Institute of Marketing) Affiliate Professional Member
Member of ProCopywriters, the Alliance of Commercial Writers
Digital Marketing Institute (DMI) Member
The Fundamentals of Digital Marketing certified (IAB and The Open University)
Member of Belfast Chamber
Member of Newry Chamber
Federation of Small Businesses (FSB) Northern Ireland member
PolicyBee insured
In a rush?
Sign Up to my Mailing List!
For Copywriting, Content Marketing and Blog Writing tips & ideas just enter your Full Name and Email Address: