Here are 6 things every NI Business should share on social media to increase engagement and drive sales.
Okay, so you're an NI business and you've taken the leap and you're now on Facebook, Twitter, Instagram and lots of other social media platforms, but now you're stuck for social media content ideas.
After a couple of weeks of consistently updating each, you're stuck for social media content ideas and spend more time thinking about what to post than actually posting.
1. Videos.
Facebook Live and Facebook videos. It's no secret that for an NI business to really make an impact on Facebook's Newsfeed algorithm 'EdgeRank', you need to do one of two things: pay or play.
If you can pay for advertising, that's great; you can reach as many people as you can afford.
But for those of us who don't fancy paying then there's 'playing'; that is using Facebook Live or uploading videos to Facebook.
Both can help you reach potential customers outside your normal organic reach.
One of the most successful social media content ideas is to share videos that offer something unique for your audience. These can include tips and tricks, humour, interesting or important information, competitions or even tutorials i.e. 'how to' videos.
Take this video example from hugely successful NI business Deanes Restaurant, Belfast on their Facebook page, promoting Deanes at Queen's as a wedding venue.
The video shows the beautiful exterior and interior and then puts the customer centre stage.
Why? Because there's no more effective marketing than showing other people enjoying your products or services.
Your video doesn't have to be slick and polished; most videos are created on an iPhone or Samsung Galaxy.
Don't worry about acting, just be yourself.
2. Competitions.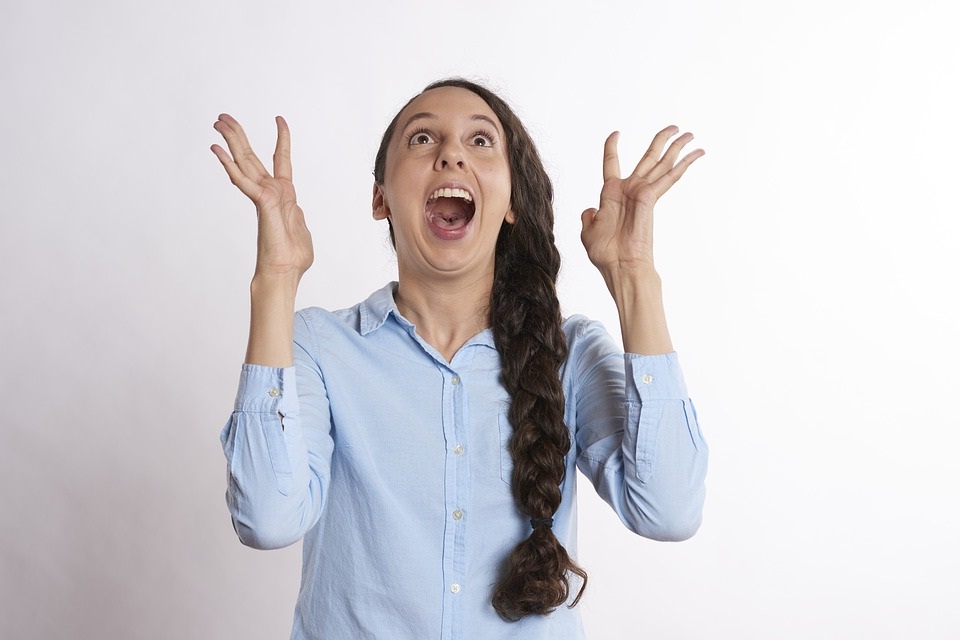 We all love a competition and every NI business needs to recognise this.
Try something like 'Win a meal for two by liking this post or tagging 2 friends'.
Competitions are one of the best returns on investment (ROI) because everybody fancies their chances.
As social media content ideas go, this one can potentially reach tens of thousands of potential customers for a very small outlay.
Take this example from Northern Ireland radio station Q Radio on its Facebook page.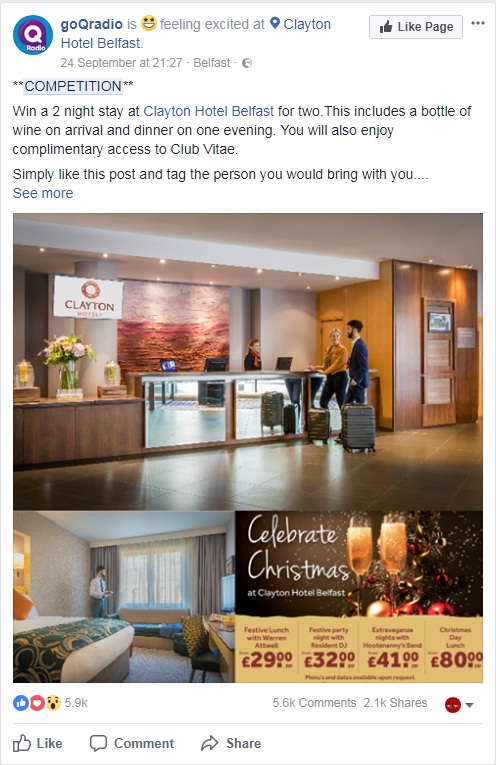 It has an impressive 5,900 'Likes', 5,600 Comments and 2,100 Shares on this one post.
That proves the appetite for competitions in Northern Ireland.
Best of all, for Q Radio, it hugely increases their reach and engagement, attracts new followers and dramatically improves engagement levels on the posts they share directly after this.
---
---
If you haven't tried a competition on your page yet, do it now. Thank me later.
Better still, leave me a comment below or email me and let me know how great it was for your business.
3. Personalise your business; this isn't just a solid social media content idea, but it's vital to your future success.
Yes, we can see you're selling this and offering that but we want to know who's behind the business.
Let customers put a face to the name.
Share some of the following to show the personalities behind the business: staff birthday parties, special occasions, behind the scenes, staff working etc.
Here's an example of Autoline Insurance personalising the business by sharing a lovely birthday message on their Facebook page.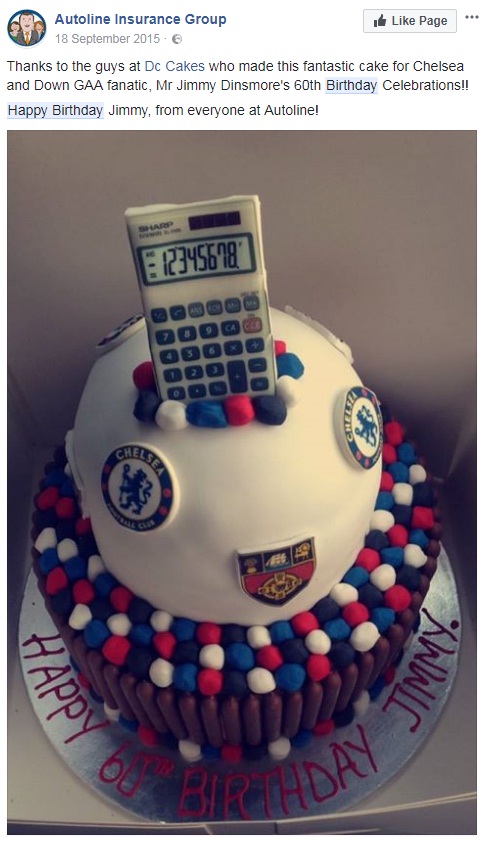 Personalise your business and show off your staff by introducing them to your online community.
Get pictures of happy customers too (with their permission of course!).
4. Pictures.
If you're a coffee shop then share pictures of your food and drinks (sandwiches, coffee, tea, traybakes).
If you're a car dealership share cool pictures of your latest cars arriving at the dealership.
Don't overthink it or over-filter it.
People like authenticity.
Boojum is a great example of a local business that understands the power of a picture.
The Mexican restaurant shares a wide variety of different images: pictures of staff enjoying themselves at work (pictured above), satisfied customers, promotional pictures and of course, mouth-watering pictures of their food.
5. One of my favourite social media content ideas is to use humour.
Humour, when done right, has the potential to provide great exposure for your company.
I love puns and I use them whenever I get the opportunity.
Sainsbury's provided a memorable example of humour and puns that hit all the right notes.
After all the media coverage a Twitter exchange between a customer and the official Sainsbury's account got, you could say the supermarket was in a pretty good 'plaice'.
Here's the whole hilarious conversation so I can stop 'carping' on about it.
Another brand of humour right now is the sharing of GIFs (moving images) which are very popular at the moment. You can have a look at some of the most popular GIFs HERE.
Humour works, even when some people aren't sure whether it's a joke or not.
6. Special offers.
Meal deals, value extras, buy one get one free.
Be specific: explain what the deal is, when it starts and when it ends, who is eligible etc.
You should always have a call to action at the end of your posts on social media.
That can be: Buy Now; Learn More; Click Here; Call Us Now; or Sign Up.
Special offers are 'special' by nature. They don't run forever.
Create what is known in the marketing world as a 'Sense of Urgency'.
Popular Northern Ireland rug retailer Kukoon.com used the above post to create that sense of urgency.
The post leaves customers in no doubt that time is of the essence.
They need to buy now for a chance to get a great rug for free. It also lets the customer know how successful the company is: they've sold a million rugs!
PS: If you like my content and find it useful, you'll LOVE my new weekly newsletter, Paul of Duty: Modern Marketing. It'll be delivered right to your inbox every Friday afternoon.
---
---